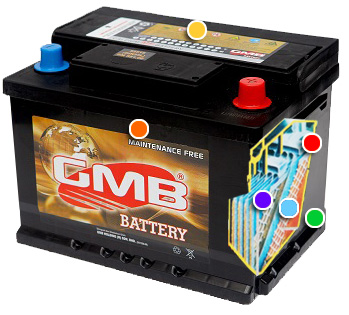 Cover: With special structure, the battery has excellence performance with nonleakage, ventilation and anti-explosion.
Heat Seal Technology: Heat sealed design to maximize strength and rigidity to prevent electrolyte leakage.
COS Plate Welding: High cranking performance and resistance to vibration.
Low Electric Resistance PE Envelope Separator: Prevent internal short curcuit between positive and negative plates, high cranking performance, and the battery can be used in high temperature environments.
Plate: With new lead-calcium designs, gassing, water-losses and self-discharge rates are minimized and the life cycle is improved.
PP Container: Adopt polypropylene material, with light weight and exceptional strangth. With exclusive case design to protect batteries from vibration and impact.